Sharp 2016 Limited Edition Collection


SH-M02-Eva Evangelion 20th Anniversay Edition( 5" Edgest HD Display 4G Wireless Charging )
**Exclusive By Sgkeitai**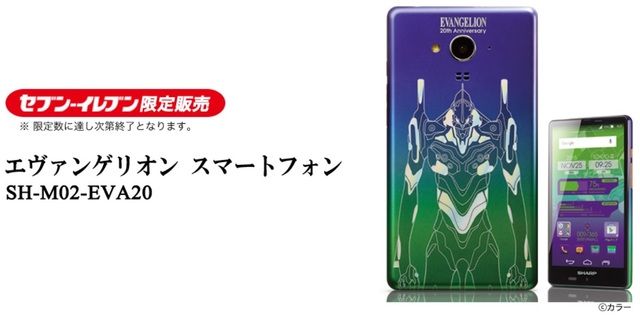 Model::
SH-M02-Eva
(Evangelion Water Resistance 4G

Android
)
Screen:
5" 1280x720 HD S-Pure LED Edgest Display Screen
Camera: 13.1 Meg Pixel CMOS Camera
Front Camera: 2.1 Meg Pixel CMOS Camera
OS: Android 5.0 Lollipop
Processer:
MSM8926 V2
Snapdragon 400 1.2GHz Quad Core Proccessor
Memory:
16GB ROM / 2GB RAM
Band: 4G LTE / 3G / GSM , Wifi Enabled
GSM方式(900MHz/1800MHz/1900MHz)
W-CDMA方式(900MHz/2.1GHz)
FDD-LTE方式(800MHz/1.7GHz/1.8GHz
/
2.1GHz)
GPS/AGPS Supported
VoLTE
Data Download Upto 150Mbps
Size: 134mm x 71mm x 9.9mm
Weight: 114g
Battery: 2450mAh
SD Memory: Upto 128GB
Color: Pink / Black / White /Gold
Sim Type: Nano Sim
Wireless Charging Supported
( OTA Update Firmware Oversea Enabled )
*Exclusive By Sgkeitai !
( Plug & Play With Any Simcard To Use )
Price:
SGD
$
xxx
- Full SW unlocked Version (

READY STOCK!

)
Package:
-Handset
-User Guide
-Limited Edition Phone Shock Proof Case
Support Me By Just Click A Like On My Facebook Thanks
***Something Similar To This From Softbank Will Be Softbank 305SH Crystal***
Click Link Now!!!***
Softbank 305SH ( Sharp AQUOS Crystal Edge To Edge 5" Display LTE Android )
Docomo SH-03G( Sharp AQUOS IGZO Edgest 5.5" Display LTE Android Brother Model Of SH-04G)
-
Docomo SH-03G Link
**Direct Service Support From Us For Docomo Models Purchase Directly From Me**

Additional Accessories Available To Purchase:
-Tempered Glass Protector
-Screen Protector ( Matt / Clear )Direct From Japan
-Transparent Clear Hard Case
**Just Sms me at

+6582828528

or Email me at
bennyhk4@gmail.com
For Purchase or Enquiries!!
Oversea Customer Also Welcome. Just pop Me a Email!


Video Of Eva Phone