Spring 2012 Season Collection
Docomo SH-06D NERV Phone ( Official Software Unlocked )( Nerv Limited Edition
Water Resistant Android )
-Nerv Handset
-Original USB Cable
-Original Battery
-Original Usb Convertor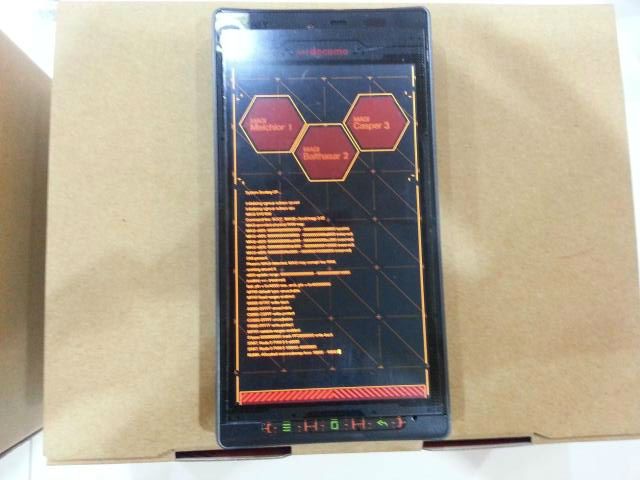 NOW THE MOMENT we are waiting for , turning on the device now !!
Excited!!
Around 5-8sec its fully boot into the system. Wah thats fast compare to the older sharp android. For people who wans to know, its equiped with 1.2Ghz Dual Core Proccessor with 1GB RAM .
Now its in the lock screen. Special... Below
Lets unlock the screen for more !!!!Main screen we are in now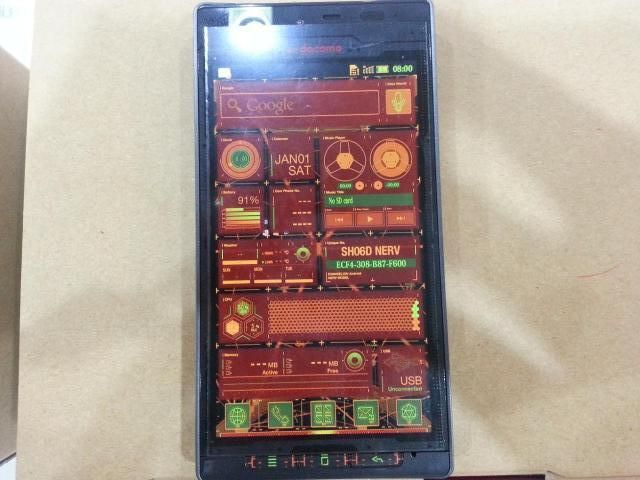 Main Application Menu Of SH-06D Nerv
Lets try out the contact list/phonebook . Wah really spend alot of time to do this UI.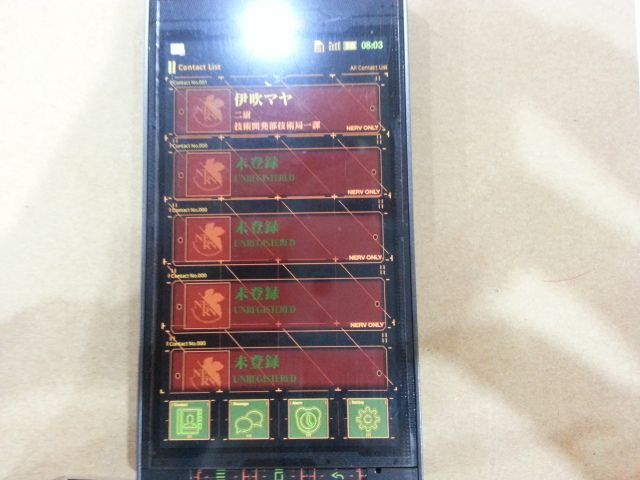 Video Of SH-06D NERV EDITION NEXT Series