AU KDDI 2015 Collection


AU KDDI SHF31 AQUOS K( Feature Android Flip/Clamshell Keitai )
**Exclusive By Sgkeitai**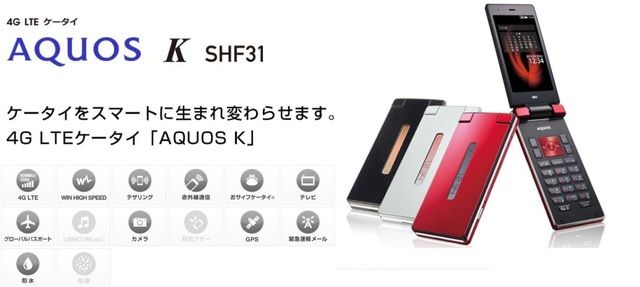 Model:: SHF31 ( Feature Flip 3G Water Resistance Android Phone )
Screen:
3.4" 540x960 QHD Pure LED Display Screen
Camera: 13.1 Meg Pixel CMOS Camera
Front Camera: - CMOS Camera
Processer:
MSM8926
Snapdragon 400 1.2GHz Octa Core Proccessor
Memory:
8GB ROM / 1GB RAM
Band: 4G / 3G / GSM , Wifi Enabled
GSM方式(900MHz/1800MHz/1900MHz)
W-CDMA方式(850Mhz /2.1GHz)
LTE
方式 ( 800Mhz )
Data Download Upto 150Mbps On 4G
Size: 113mm x 51mm x 16.4mm
Weight: 128g
Battery: 1410mAh
Color: Black / White / Red
Sim Type: Nano Sim
( OTA Update Firmware Oversea Enabled )
*Exclusive By Sgkeitai !
( Plug & Play With Any Simcard To Use )
Price:
SGD
$
Ask
- Full SW unlocked Version (

READY STOCK NOW!

)
-User Guide
(Exclusive Internet Data Plan Supported , Not Like Others!!)
Support Me By Just Click A Like On My Facebook Thanks
***IF YOU ARE TOWARDS Another Famous Sharp Models Which Its True Edge To Edge Do Try Sharp Aquos X Crystal 402SH OR Aquos Crystal 305SH Will Be The Right Choice
Click Link Now!!!***
Softbank 305SH ( Sharp AQUOS Crystal Edge To Edge 5" Display LTE Android )
Softbank 402SH ( Sharp AQUOS Crystal X True Edge To Edge 5.5" Display LTE Android )
**Direct Service Support From Us For Models Purchase Directly From Me**
Additional Accessories Available To Purchase:
-Tempered Glass Protector
-Screen Protector ( Matt / Clear )Direct From Japan
**Just Sms me at

+6582828528

or Email me at
bennyhk4@gmail.com
For Purchase or Enquiries!!
Oversea Customer Also Welcome. Just pop Me a Email!